Digital Printing in Kansas City, MO
We Offer Offset and Large Format Printing Options
With state-of-the-art printing equipment acquired from around the world at our disposal, Mpress is prepared to handle a wide variety of printing projects. We print big and small, complete with specialty finishing and fulfillment services. Find out more about some of our typical products and equipment below, or contact us to find out if our capabilities fit your business' needs.
Typical products
Heidelberg Offset
Annual Reports
Viewbooks
Art Books
Limited Edition Prints
Case Bound books
Magazines
Pocket Folders
Newsletters
Marketing Materials
Invitations
Postcards
Letterhead
Envelopes
Hangtags
POP Signage
Die Cut Packaging
Xerox Digital
Invitations
Postcards
Business Cards
Letterhead
Marketing Materials
Pressure Sensitive Labels
Instruction Sheets
Stitched Booklets
Oce / Zund Large Format
In-Store Retail Signs
Short Run Packaging
Corrugated Displays
Acrylic or Dibond Signs
Corrugated Promotional Standees
Fine Art Reproductions
Pop-Up Banners and Hardware
Banners up to 10'
Backlit with White / Second Side
Day/Night Printing
Corrugated Trade-Show Backdrops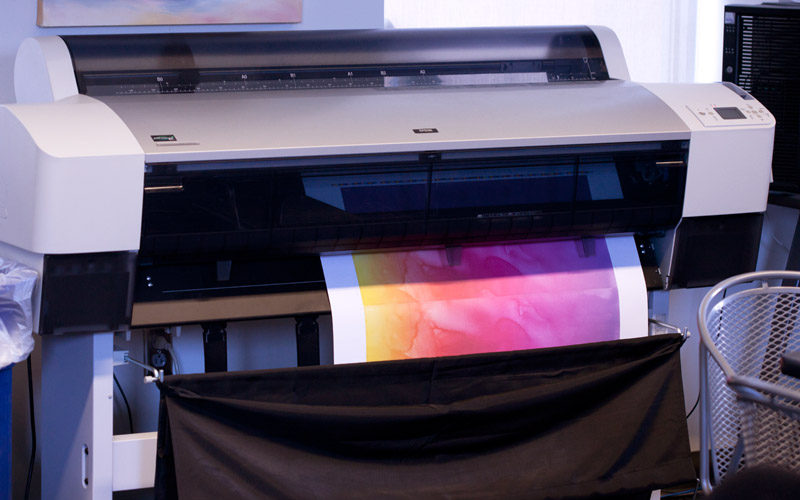 Pre-Press
GraCol 7 Color Management System
Epson Stylus Pro 9800
Epson Stylus Pro 7800
Xerox Color Laser printer up to 13" x 19"
Current and older versions of major design and layout programs available
Hard (Epson) and soft (PDF) proofing available
FTP site available for file transfer
Heidelberg Suprasetter digital laser plate maker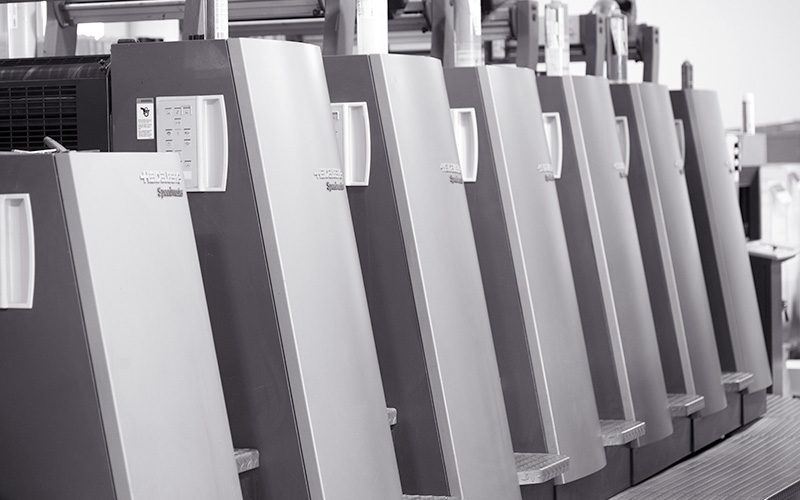 Press
Heidelberg Speedmaster CD74

Maximum 23 5/8″ x 29″
Six color with coater
Maximum stock thickness is 32pt
Up to 250 lpi printing if desired
Press is equipped with Heidelberg Inpress, a built in spectrophotometer that reads each sheet on the fly for color balance and register then automatically makes the adjustments as needed. All designed to give more consistent color quality. One of only a few such presses in the Midwest.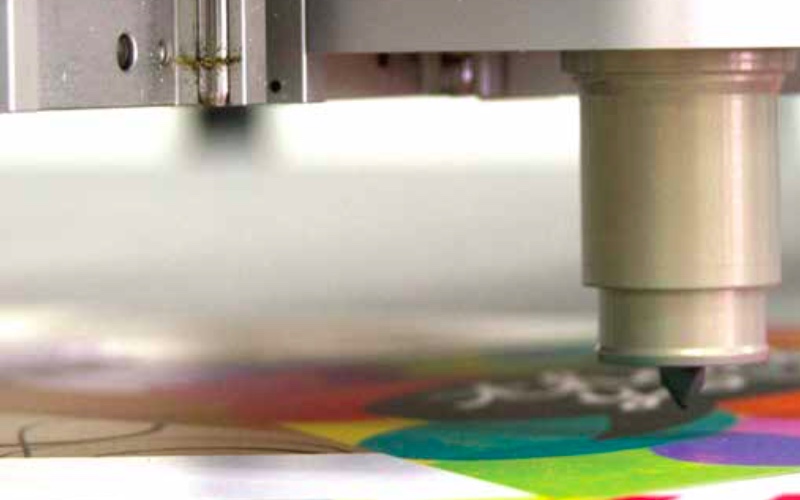 Large Format Printing
Canon Oce Arizona 660XT Flatbed UV inkjet printer

Maximum 98.4" x 120"
Up to 2" thick on a variety of media
Inks: CMYK and white

Zund G3 XL3200 Cutter/Router

Maximum 89" x 125"
Cuts and routs material up to 2" thick
Finishing Features: cutting, scoring, creasing, routing and etching